HAPPY KIDS, HAPPY PARENTS
WELCOME TO THE WORLD OF MAGICAL PARENTING
Few theories, lots of practical advice and exercises that can be used straightaway. Fast and ready solutions. When you don't have any time at all but still want to be a good parent. Take a look at our products!
PLAY!
All you need for the best games is to be together.
DISCOVER!
What will you show them? Explore the world together!
ENJOY!
A healthy mind in a healthy body. Move all your muscles!
RELAX!
It's ok for them to just watch and listen. We love telling tales the most.
ABRACADABRA WORLD
WELCOME TO THE AMAZING WORLD OF MAGICAL PARENTING
Admit it, sometimes you would love to wave a magic wand or cast a tried and tested spell to put an immediate end to crying, a hissy fit or anything else that troubles your child. The tools provided by Abracadabra World are tales, games, time spent together and a little bit of magic. We offer fast and complete solutions for time-pressed moms, just like we are.
View
FROM STRESS TO SMILE
WE HAVE THE SOLUTION
41 games, 8 stress-releasing exercises, 5 encouraging tales, 20 pages of colouring images and exercises, 1 meditation, a diet with recipes for a full week.
View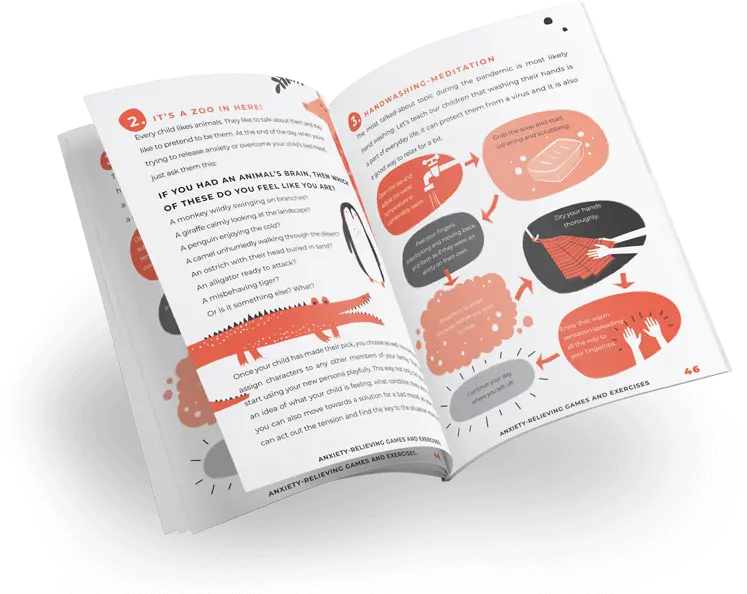 BECOME A MAGICAL PARENT!
JOIN THE COMMUNITY OF ABRACADABRA PARENTS!
There is no actual magic needed. We will provide you with fast, tried and tested solutions. GIVING IS GOOD
YOU CAN HELP WITH EVERY PURCHASE
By downloading any of our digital guide, you too will help UNICEF to provide a week's worth of therapeutic food for a disadvantaged child. Learn more about why this is so very important!
View
HAPPY KIDS,
HAPPY PARENTS
The Abracadabra publications are made for busy but engaged parents like you. Your house is about to collapse under the weight of those countless books about child-rearing. But all you really need is one good guide with fewer theories and more tried and tested and immediately available solutions. We are here to help.
How can you protect your child's spiritual health in the middle of a pandemic?
encouraging games and tales
quarantine kitchen
anxiety-easing meditation and colouring book
View
How can the protection of the Earth be as easy as child's play?
4 weeks
28 games
1 important conversation
View
How to help your child process the loss?
we tell you what to answer the most difficult questions
nursery rhymes giving relief, soul-healing folk tales, games, helping practices
42 emotion cards with bunny drawing
View